Athletic Textiles
Aladdin Commercial is much more than a collection of flooring products. It is a comprehensive Mainstreet Commercial program built specifically to provide customers the right flooring solutions for any end use application.
From department stores to libraries, high schools to media rooms, Aladdin Commercial's solid portfolio of stylish products is designed to beautifully complement every setting with the perfect mix of fresh style and premium long-lasting durability.
Every Aladdin Commercial product is backed by Mohawk, the Fortune 500's largest flooring supplier and the world's leading producer and distributor of quality flooring. Mohawk consistently delivers top performance, superior sustainability, winning value and unmatched service.
Kodiak Sports Turf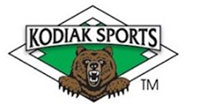 Rubber Flooring
Kodiak rubber flooring has enjoyed a great reputation in the industry for over 13 years and is used by the most discriminating clients in many military, collegiate and high schools across the United States. Kodiak Rubber Flooring is available in interlocking rubber floor tiles and Rolled Rubber Flooring. Interlocking rubber flooring can be installed with no glue or rolled rubber can provide that seamless floor that is easy to clean and looks amazing. Our rubber flooring can be used for weight rooms, gyms, locker rooms, baseball dugouts and more. We also install rubber flooring nationwide with our expert in-house installers.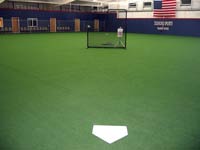 Synthetic Turf
Artificial Turf is designed to be used in batting cages, soccer field, fake grass and landscaping applications and outdoor athletic fields. Kodiak can help you with a full range of sports flooring requirements. Our synthetic turf is great for sports including baseball batting cages, arena football, and soccer. We also produce a full line of fake grass and artificial lawn turf.
Pitching Mats

Need to practice your pitch? Carson flooring makes custom pitching mats so you or someone else in your family can get the practice they need to win.
All of our mats are custom made from long lasting and durable materials. Call Scot Carson today to learn more about his custom pitching mats that his own kids use.